Writer/ Composer /Lyricist John Corbin Goldsberry (He/Him) was born in St. Joseph, MO, right in the middle geographically and in the timeline between Walter Cronkite and Eminem. Unlike the other two, John has never been a household name. Yet, in his 63 years, he has recorded 12 albums, published two books, wrote and starred in a vaudeville show and for theme parks, and appeared on hundreds of radio and television shows playing the Hammered Dulcimer. He also spent his entire childhood with imaginary friends, battled with depression, eaten from dumpsters, and now just enjoys his eclectic life, his diverse family, all his ghosts, and telling stories.
---
---
Miss Hazel Jade is a theatre director, Broadway/West End dramaturg, and former investor whose projects include: Waitress, Once On This Island, The SpongeBob Musical, Frozen, Moulin Rouge, Pretty Woman: The Musical, Beetlejuice The Musical, Ain't Too Proud, and Kate Hamill's Dracula, a feminist revenge fantasy. She's also the director of three other new musicals in development: Amberland by Will Shishmanian (US), The Mourning After by Wheatley & McCredie (UK), and Eleanor — which she's writing with her composer, Leigh Stanford Thompson (UK); along with the steampunk rock opera, REIGN. Personally, Miss Hazel is a proud bisexual woman of color.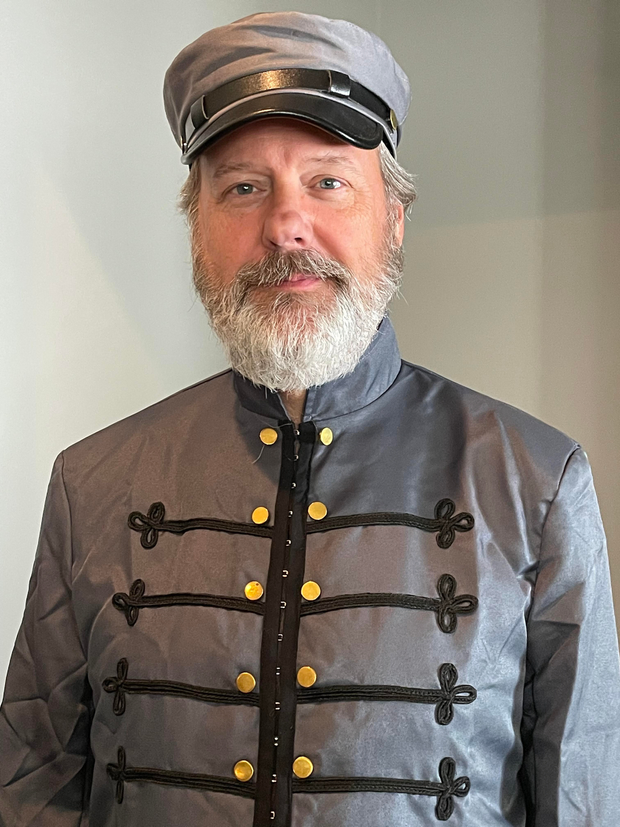 After retiring from the FAA, Jay has returned to the world of music and theater, doing the Piano /Vocal scores and making sense of John's musical scrawls. Past work includes being an entertainer at Silver Dollar City in Branson, MO (where he met John), engineering and co-producing John's album Minstrel's Tales, a 13-part radio drama, and a science-fiction rock opera called Beyond the Shadowline. He was the drummer in a vaudeville show, played and sang in ensembles, and performed in musicals. He holds a Bachelor of Science in Music Technology, worked as an engineer in a recording studio, and continues to do freelance work as an audio engineer, producer, and arranger.